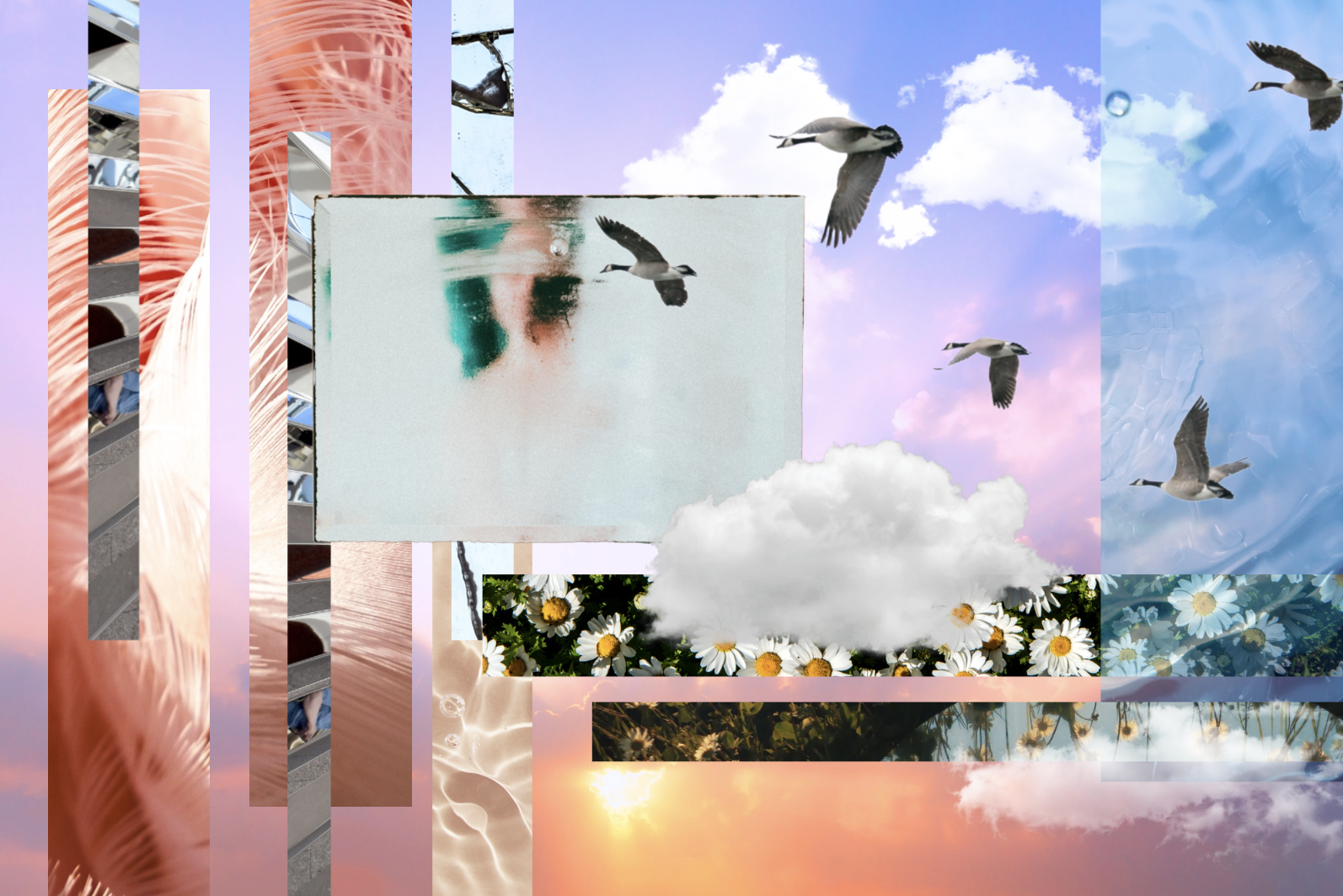 maybe it began
with a remark, or
by gazing into the glass, and
falling upon a new taxonomy
for what gazes back.
bent on your campaign,
on its novelty and
excitable electricity,
you've found your newness
and it's starting
to feel its first summer.
yes– a being has unfolded and
made its home in you,
and the sun looks different
on the pink horizon.
but,
time passes,
the sun sets,
the glass smears, and
the flowers are
trodden on.
in their steady eyes
and off-tempo tones,
you feel them question
your certainty,
'how unfortunate you
dont know yourself,
how you thought this
was the answer,
pity the bird who
flew too soon.'
mercurial advances
secure their grip on your
periphery, making you
double-take–
and now, how you peer over
your shoulder – jaded –
stale from your own curiosity.
why begin anew when
the shiny copper will soon be
aged and oxidized
chipped? an eyesore…
but,
the patina is
inevitable.
i do not bleed for the flighty bird,
but i pity those who accept
there is but one self.
i ache for the stone that
does not tumble in the
sweeping pull of cool waters
that reveal a new shine and color
to its visage.
they've tutted at your naivety,
as if your keen eyes and ears
and your impulse to listen
is merely a lavish display
of existence.
yet,
who would not wish to
live lavishly, to seek, to inquire,
to entertain, to linger?
if you hear a voice,
do you not turn your head
in its direction?
lean into yourself
– all of them –
as no answer is ever final,
but simply a continuation
of a dialogue.