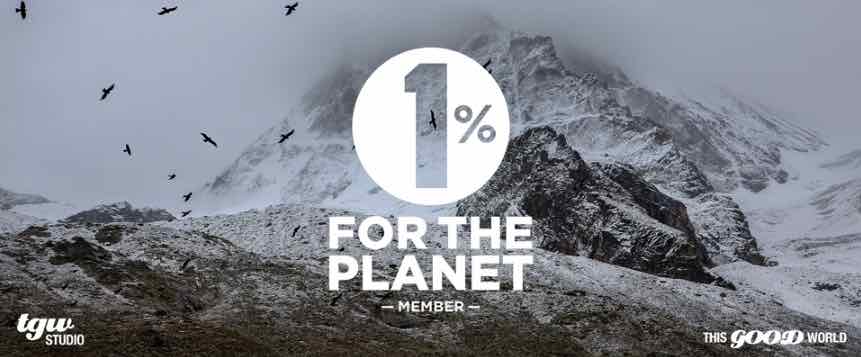 Although it may seem small, one percent makes a big difference.
That's why we became certified members of 1% For the Planet. A global network of businesses, nonprofits, and individuals committed to working together for a healthy planet. A healthy planet means healthy people both now and in the future. Launched in 2002 by Patagonia founder Yvon Chouinard and former Blue Ribbon Flies owner, Craig Mathews, 1% For the Planet members have given more than $145 million towards environmental causes since its inception.
So what does being certified members of 1% For the Planet mean? It means that we're committed to donating 1% of our annual revenues to nonprofits and causes dedicated to protecting and improving our planet, which we consider to be our most valuable asset.
An example of our involvement with 1% For the Planet is our work with Finger Lakes Land Trust (FLLT). An organization that works tirelessly to preserve the farmlands, forests, gorges, and shorelines of the Finger Lakes. Since its founding in 1989, the Finger Lakes Land Trust has been successful in saving 21,000 acres by creating public nature preserves and helping landowners conserve their properties.
See? We told you 1% can make a big difference.