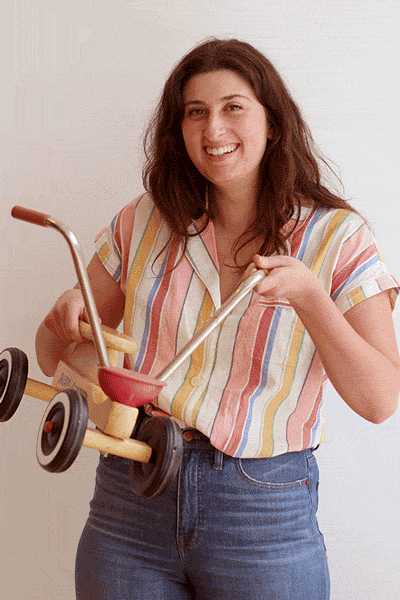 ‍
What (in your own words) do you do?
I create Whatever and wherever I can. I feel very fortunate to be able to make art through many different forms. I paint, illustrate, design, and write music.
‍What drew you to TGW?
I first encountered TGW when my band, Sugar Glider, played a Sofar Sounds show at the studio. I was attracted to the environment and culture the space hosted. I was looking for a place to foster my development as a graphic designer, and I want what I do to have value in my community. I think TGW shares my values. ‍
‍What is the best underrated spot in Rochester?
Cedar. Best pita in town. ‍
‍If you could meet one musician, dead or alive, who would it be?
Thao Nguyen, of Thao & The Get Down Stay Down. She has a super unique way of expressing a story. I started learning banjo after watching a video of her song Holy Roller, on KEXP
‍
Thanks to Alison for all her hardwork this semester! Interested in interning with TGW? Learn more.